Mauro Servienti
0
---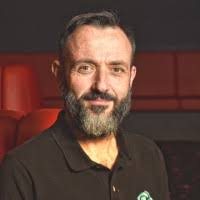 Mauro is a Solution Architect in Particular Software, the makers of NServiceBus. He spends his time helping developers build better .NET systems leveraging Service Oriented Architecture (SOA) principles and message-based architectures.
When he is not busy with distributed systems, he loves to go back to one of his first loves: rich client development using XAML-based technologies. Mauro usually writes about technology, but not only on his English blog at //milestone.topics.it and his Italian blog at //blogs.ugidotnet.org/topics. He is also passionate about cycling, swimming, classical dance, and music (and skiing in a previous life).
Präsentationen

bei der .Net User Group Bern
Dienstag, 14.02.2023
One of the mantras of distributed systems is decoupling. A great way to decouple applications or parts of a single application is to use a queue to exchange messages.
AWS offers two options, SQS and SNS, which apparently have a lot in common. We will analyze why to use a queue, understand what SQS and SNS are, and when to use one, the other, or both. All with examples in C#.